E-commerce Growth Propel Logistics and Warehousing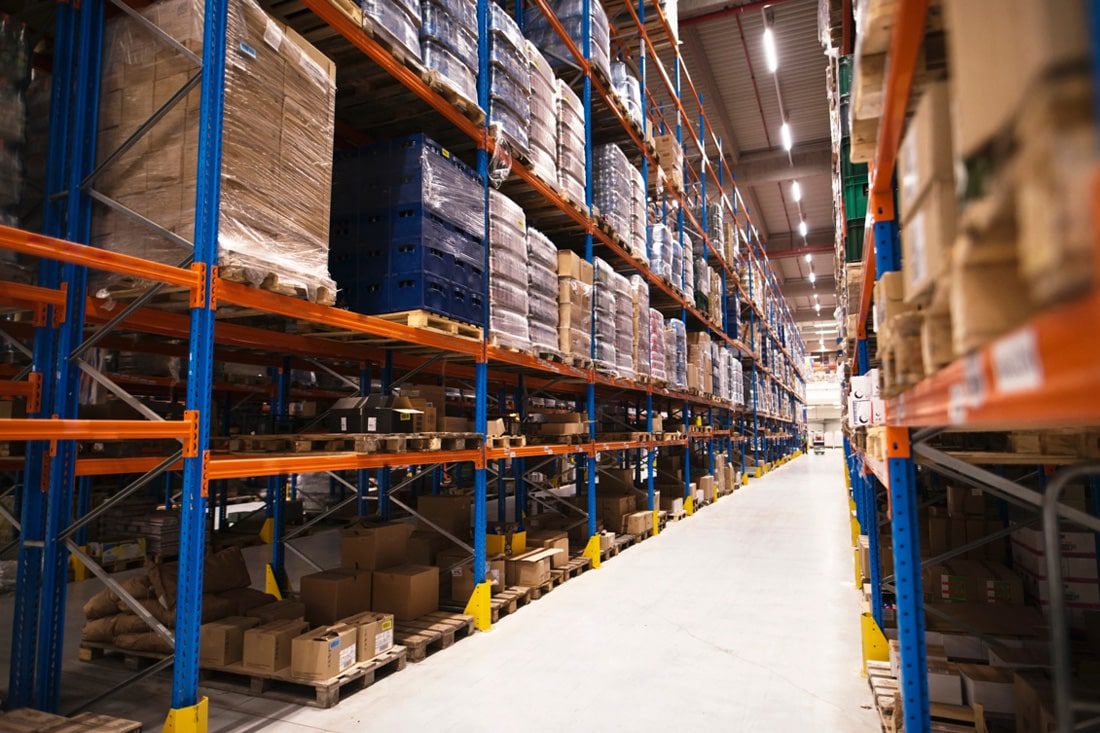 The e-commerce sector will continue the unprecedented surge it witnessed in 2021. According to a JLL survey, this strong growth and increased express and parcel deliveries, third-party logistics, healthcare, life sciences, and construction and materials will generate significant demand for warehouse and distribution facilities.
The Certainty of Uncertainty
As the physical retail sector grapples with the new normal, consumers will continue to flock to online stores. A study conducted by First Insight and the Baker Retailing Center observed that 98% of retail executives surveyed expect supply chain challenges to continue to impact the retail sector throughout 2022. Today multiple variables affect the retail and logistics scenario.
Product shortages for critical components such as semiconductors and computer chips will affect manufacturers, dampening technological innovation. As businesses pass on increased operational costs to consumers, prices continue to be inflated. Further, labor shortages, regulatory implications, political embargos, travel restrictions will continue to jostle business plans.
Amidst this, customer expectations are still really high. Research by McKinsey & Company and RILA noted that more than 90% of consumers expect a 2 to 3-day delivery as the baseline, of which 30% of respondents expect same-day delivery. The retail sector had already embraced the digital shift. Nonetheless, the pandemic has propelled companies to revisit their speed, inventory stocking, and new technology. E-commerce has made the highest year-on-year growth globally, a standout performer in the logistics sector. The US, Europe, and China accounted for nearly 16%, 22%, and 30% of the total logistics and industrial leasing, respectively.
Last year, companies experienced a global shortage of transport capacity and delivery drivers. The companies that will outperform in 2022 will swiftly adopt new technologies and automation. The McKinsey report notes that the key imperative for retailers is to "become omnipotent on omnichannel". Consumers will increasingly prefer retailers based on the end-to-end experience.
Key Forecast for Logistics
This strategic cognizance will fuel demand for 3PL services. Outsourced third-party logistics (3PL) services will continue to grow, offering multiple location-based distribution facilities that provide more efficient order processing and fulfillment. The growth of micro warehouses in urban areas and operating more than one distribution facility will enable better management of order volumes, inventory and delivery times.
There will be a conscious move by branded goods manufacturers in fulfilling direct-to-consumer (D2C) orders. Directly marketing and selling to their consumers offer manufacturers better control over branding, quality, and customer experience.
Optimizing reverse logistics will also be a crucial factor. E-commerce companies must rapidly grasp managing the flow of goods coming back as efficiently as the goods going out. The cost-benefit analysis of the value of the goods returned against the operating costs incurred in return must be assessed.
Last-mile logistics will also become a make-or-break strategy in e-commerce logistics. This critical process involves the conclusion of the delivery to the customer. The overall delivery experience and customer satisfaction are highly dependent on the last-mile service. There is considerable involvement by 3PLs to focus on the "last mile as a service" (LMaaS). Companies offer affordable rates by managing transport routes and providing live delivery updates to customers. Technology and innovation have made much progress in addressing the customer experience in the last mile challenge. Companies now use light electric vans, eCargo bikes, autonomous vehicles, and drones.
Sustainability in logistics is another emerging trend as businesses increasingly look at this as a strategic imperative. According to a recent survey by McKinsey, consumers prefer brands that have actively adopted sustainable means in production and delivery. More than 70% of respondents were willing to pay a 5% premium for products of equivalent quality produced by more sustainable means. E-commerce logistics companies that have endorsed sustainability as their strategy and adopted greener with more efficient delivery methods will see a significant advantage today.
Sustaining the Growth Story
According to the JLL survey, space constraint and sustainability emerged as the top two concerns amongst respondents as obstacles in sustaining the present growth in logistics demand. The limited supply of entitled land for logistics has had firms already delaying decisions. In several cities such as Toronto, New York, and Los Angeles, availability is lower than 3%. A similar concern echoed amongst 65% of respondents in Germany, China, the Netherlands, and Australia.
Secondly, adopting sustainable solutions that yield cost savings has to become the focus. An overwhelming majority (nearly 73%) of the respondents rated improving energy efficiency as the highest priority globally. Presently, larger occupiers and developers with global and regional networks have adopted methods towards decarbonization. However, 90% of global respondents believe in investing in automation and robotics for improving supply chains to reduce carbon footprint. Technology will continue to play a significant role in transforming the logistics sector's future.
Craig Meyer, President, Industrial, JLL said, "The number of unique active tenants has surged as companies rush to build up their e-fulfillment capacities and, despite a normalization of the market as the effects of the pandemic wind down, we expect to see this trend hold strong over the next three years." E-commerce will continue to propel an enormous wave of industrial leasing globally in the next couple of years, increasing demand.