1. What Have Been the Challenges of the First Year of Operations?
CSS eLogix is ecstatic to announce that we have completed one year of ecommerce fulfillment operation. The big ecommerce push post-pandemic has been enormous due to the comfort and ease at which an individual can shop anything online with just a click of a button. This has only fuelled the demand for online shopping worldwide and here in UAE, online shopping is the new norm or vogue. We are new players in this sector but one primary objective for us as a business unit was to elevate/promote the customer experiences and better than other fulfillment companies. That has been our tagline for our operations and as a novice player, we have gone above and beyond to reinvent the wheel when it comes to customer satisfaction and operational efficiency.
Our operational efficiency in pick and pack accuracy has been close to 99.7% but, if the customer service is below par, then as an ecommerce fulfillment company we have failed. So, it is imperative that both operations and customer satisfaction go hand in hand without failing in either aspect. When I look back, we had several obstacles, but we faced them with optimism to be one step further than our last benchmark. Although we were thorough in our market research and understood what was required for us to get a foothold, we were always competing against ourselves to meet the daily challenges and achieve the targeted milestone
The high standards we placed on ourselves have helped our clients to generate trust in us with their commodity and as we mark one year, I am proud to say that CSS eLogix started in a little fulfillment room and has now its own state-of-the-art fulfillment center, product experts, multi-lingual customer service team, advanced omnichannel ERP software and professionally trained Last Mile Partners (LMD). Customer service satisfaction is directly proportional to which LMD partner we use in the market. Within a year in operations, we recognized the perfect LMD that suited most demands of our customers. Therefore, our research based on their delivery success and location data gave us an understanding of a successful LMD we can rely on. CSS eLogix's data collected over time ensured that we are partnered only with the best Last Mile delivery partners who we can trust with our vision and objectives towards our clients.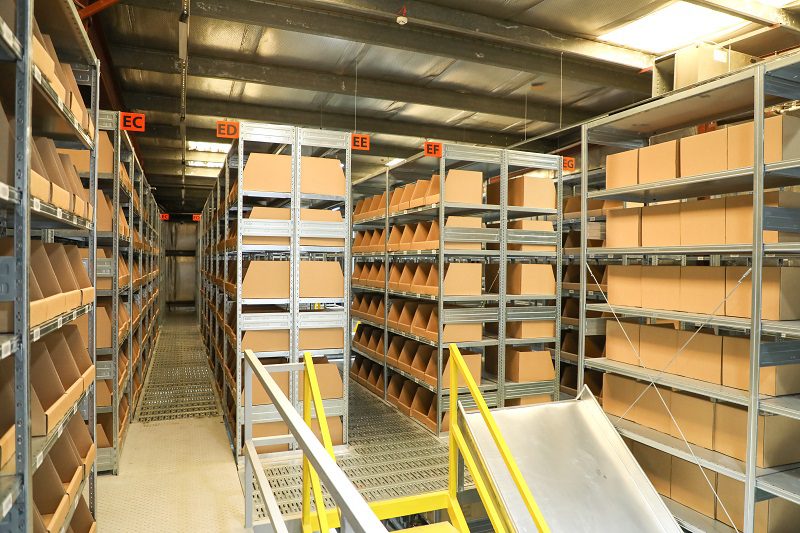 2. How Many Clients Do We Service Now?
Our first step into the market as an ecommerce fulfillment business started off with a strong and huge/major/successful Top Tier Client. Working with them and their team has pushed/impelled us to the limits from the very word'Get-Go' and this aided us in setting high standards and benchmarks on a daily/regular basis. It has been a steep learning curve and we were always humbled and proud to work with our very first client. However, this did not put the brakes on instead propelled us to be hungrier/more hungry for greatness
3. What are the Plans for the Future?
Our plans for the future are aligned/in conjunction with the same speed and commitment to which this great country, UAE moves. In UAE, everything happens at lighting speed and in the blink of an eye, there are new developments in every corner. Such is the commitment shown by the UAE government towards its residents and as such there is no slowing down the efforts put onto make an individual's life at ease. We want to be in touching distance with technological advancements and contribute more to Dubai's economy through a fully efficient/well-organized and functional e-commerce fulfillment center. In order to do/achieve this, my vision for the future is categorially simple focusing on quality over quantity, technology, and our last-mile delivery partners.
Strategy 1: Improve Quality and Provide Quality
Success is an art that can only be achieved through perfection, but most business do not heed the quality that is required for being successful here in Dubai. I am here for the long haul and for CSS eLogix to be regarded a success the right quality control mechanisms should be in place. Otherwise, the competition and compliance are so stiff that your business might be challenging to grow. I want to emphasize more on quality service by hiring experts, identifying crucial KPIs for improvement and recognizing critical areas to meet strategic objectives.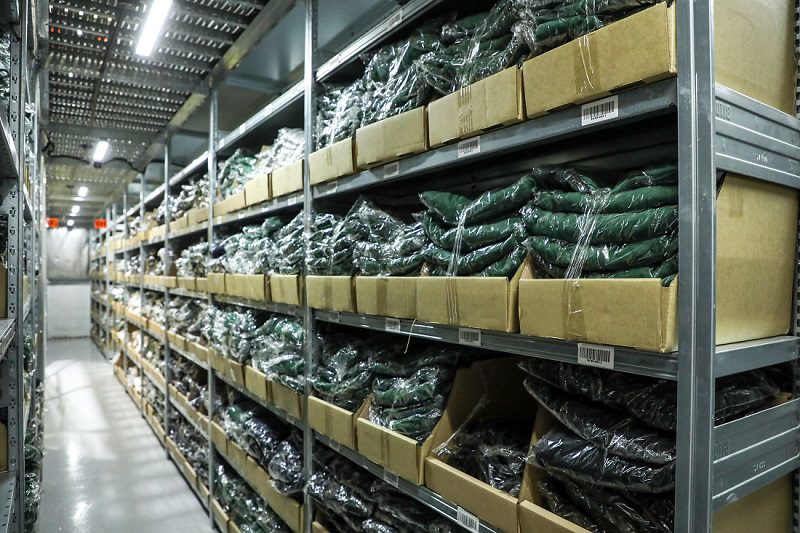 Strategy 2 : Technological Advancement
One of the key agendas of fulfillment service development for any online shopping business in Dubai should be ensuring faster last-mile delivery. Logistics is a big problem, not only in Dubai but also in the Gulf region in general. Our in-house developed software ensures, there is real-time delivery tracking information provided for the client's ease but even then, deliveries across UAE can get a tad bit difficult. This is especially the case when a client does not wish to disclose their private address. However, in the last 1 year of operation, CSS eLogix has been looking for ways to improve delivery services through newer/ultra-modern expertise. As a result, we have partnered with What3Words (W3W) – an app that transforms the physical address of an individual's home into 3 words. These 3 words can be any word generated by the W3W app and the novelty here is that the whole earth is divided into tiny square meters. Each Square represents 3 words and effectively this square differentiates a building's front door from that of the back door giving accurate shipment drop-off points. This is relatively its infant/primary stage but partnering with W3W, we are hoping/aspiring to raise awareness of such technological advances with all our clients. Using such geo-tagging apps will increase the speed &accuracy and reduce/ decrease the returns in the delivery system.
Strategy 3: Contribute to Ecommerce Ecosystem.
Over the years and especially post-pandemic Dubai has built a fantastic eco-system to cater to online business activities. We want to be major players going forward in this eco-system and as a result, we are always striving to bring innovative ideas, learn from the best and improve in terms of services and provide extraordinary customer satisfaction. Here at CSS eLogix Fulfilment Centre- our services must provide the benefits of the best and upcoming tech trends to support e-commerce. We have a commitment to our clients and hence I am hoping CSS eLogix will bring in the latest trends to keep up with the bubbling trends within the e-commerce industry.